This Lee family soap opera just won't end
This week: Here we go again with the Lee family feud.
277 people voted in last week's poll about how I should handle corrections in the future: 193 of you said that I should just fix it on the website and flag the correction in the next issue, while 84 felt that I should send out a correction email right away. Thank you for voting!
---
Wrongfully imprisoned, yet still to pay costs to the state
In one of the January wraps I wrote about Mah Kiat Seng winning $20,000 in damages for wrongful imprisonment after a High Court judge found that he'd been arrested because the police officer didn't like him. A couple of weeks later I wrote about how Minister of Home Affairs and Law K Shanmugam said that the government might appeal the court's decision, and also consider amending the law. This week we learn that even though the court found that Mah had been wrongfully imprisoned, he's still going to have to pay the Attorney-General's Chambers over $28,000 in costs.
Mah was granted $20,000 in damages, but the question of legal costs is a separate matter. He'd filed suits against two police officers and the AGC (representing the Singapore Police Force), and won in his claim against one officer and also another claim relating a search that had been conducted on him and his bag, but lost other claims. In totting up the costs to be paid, the judge awarded Mah $19,320 for the bits of the case that he'd won, and awarded the AGC $48,000 in costs for the bits that they'd won.
That means that, if we take everything into account (damages + awarded costs - the costs he has to pay), Mah has come out of this case minus $8,680, even though it's acknowledged that he'd experienced injustice at the hands of a police officer who'd acted in bad faith.
I don't know Mah at all but this really got under my skin when I read the news. I know that, in civil suits, the losing party usually pays the costs, and the judge also laid out his reasoning for awarding these amounts. But I feel like the AGC shouldn't even have been asking for costs, and even if they did, there should be some protection for ordinary citizens like Mah who didn't even have a lawyer and was representing himself. The AGC isn't a private law firm; they're a state organ. Mah's case was of public interest, because it's to do with how the police use the powers that they've been granted by the state. And ultimately, it was found that he was treated unfairly. Even if he didn't win every single claim he filed, it doesn't seem right that he should be paying all these costs to the state.
This has implications for access to justice and accountability in Singapore. Seeing this situation, where you might win some crucial claims yet still end up having to pay thousands of dollars, how many Singaporeans would dare to file suits against the state? If people end up feeling disincentivised to take such cases to the court, then we've got even fewer checks and balances in place, and increased risk of people in power acting with impunity.
---
The Lee family feud rears its head. Again.
This has been going on for so long that I feel like we might need one of those "previously on…" intros that you get for soap operas and long-running dramas. Only this show should have been cancelled about two seasons ago.
The police are investigating Lee Hsien Yang and his wife, Lee Suet Fern, for giving false evidence in judicial proceedings. They'd summoned the couple for questioning, but the two decided not to go and have since left Singapore. Unless they change their mind about being interrogated, they probably have to stay out of the country. According to Senior Minister Teo Chee Hean, the police are continuing with their investigations anyway. "The persecution of my family by the Singapore Authorities continues unabated," LHY wrote in a Facebook post.
Teo also took issue with an e-book written by Sudhir Thomas Vadaketh, claiming that it was "calculated to mislead". In his response, Sudhir pointed out that his e-book is "based almost entirely on the compilation of affidavits, pleadings, formal documents and submissions from the Law Society of Singapore versus Lee Suet Fern case". He also says:
I realise our findings are inconvenient for Teo. That the evidence to me seems to exonerate Ho Ching means he can't paint me out to be a stooge for the Lees whom he's fallen out of favour with. And, as the head of the MC, he may feel that our argument is critical of his actions—and, in that, a rare instance in this whole episode, he would be correct.

I believe Singaporeans can read the book and make up their own minds about our team's editorial rigour and impartiality with the material.
The e-book is free to read, and you can download it here.
With this popping up again, I went back to look at what I'd written about the Court of Three Judges' judgment back in 2020. The PAP government appears intent on pushing a particular narrative about the Oxley Road house and what Lee Kuan Yew really wanted, but I think the fundamentals are clear:
Lee Kuan Yew wanted the house demolished after his death, once Lee Wei Ling stops living in it.
Lee Kuan Yew knew what he was doing when he executed his last will.
Lee Hsien Loong and his lawyer did not contest the last will in court before probate was granted.
Once probate was granted, that should have been the end of the matter. It would have been the end of the matter for any other Singaporean, regardless of their misgivings or unhappiness about their late parent's will. No one else would have the opportunity or power to convene a ministerial committee and proceed to try to cast doubt on the will.
That this saga keeps getting dredged up again and again is very tiresome, and also doesn't reflect well on the state of power and politics in Singapore. At its heart this is a private family dispute that has been dragged repeatedly into the public eye because state organs and institutions are getting embroiled in the drama. It needs to stop, but looks like it might continue on. Lee Hsien Yang has told the media that he'd consider running for president in the election that must be called by September this year. That's not news that the PAP will welcome. It's not clear yet, though, how the court findings and the ongoing investigation might affect an LHY candidacy.
---
Got some more…
💻 The Ministry of Home Affairs wants more laws to deal with 'online harms' — on top of POFMA and FICA and the more recent amendments to the Broadcasting Act — and will be introducing a new bill later this year. The proposed law will give the authorities power to stop or remove communications that facilitate crimes offline, including the incitement of violence. Keeping in mind that we've seen the authorities take a pretty expansive view of what constitutes "inciting ill will and hostility" between groups in Singapore, I'd like more details about this forthcoming bill, and how things like "inciting violence" will be defined.
👟 The Singapore government and Dow claimed that they were recycling shoes and using them to build playgrounds and running tracks. But a Reuters investigation planted trackers in 11 pairs of sneakers and found none of them got recycled. Nearly all of them ended up exported to Indonesia.
👮🏼 Singapore has started using saliva test kits at border checkpoints to catch drug users. Singaporeans and Permanent Residents are not allowed to consume drugs anywhere in the world, even if it's legal in that country. If they're tested in Singapore and caught for having used drugs, they can be prosecuted as if they'd consumed the drugs in Singapore.
---
🏳️‍🌈
The IndigNation conference is taking place on 18–19 March this year at Projector X: Picturehouse. There'll be presentations, panels, workshops, and more.
Register here.
They also need volunteers; if you'd like to put your name forward, let them know when you RSVP.
---
Checking in on the neighbours
🇨🇳 China is hacking the Association of Southeast Asian Nations, WIRED reports. Chinese-linked hackers apparently broke into ASEAN mail servers and stole data. It's not the first time; read this Twitter thread:
---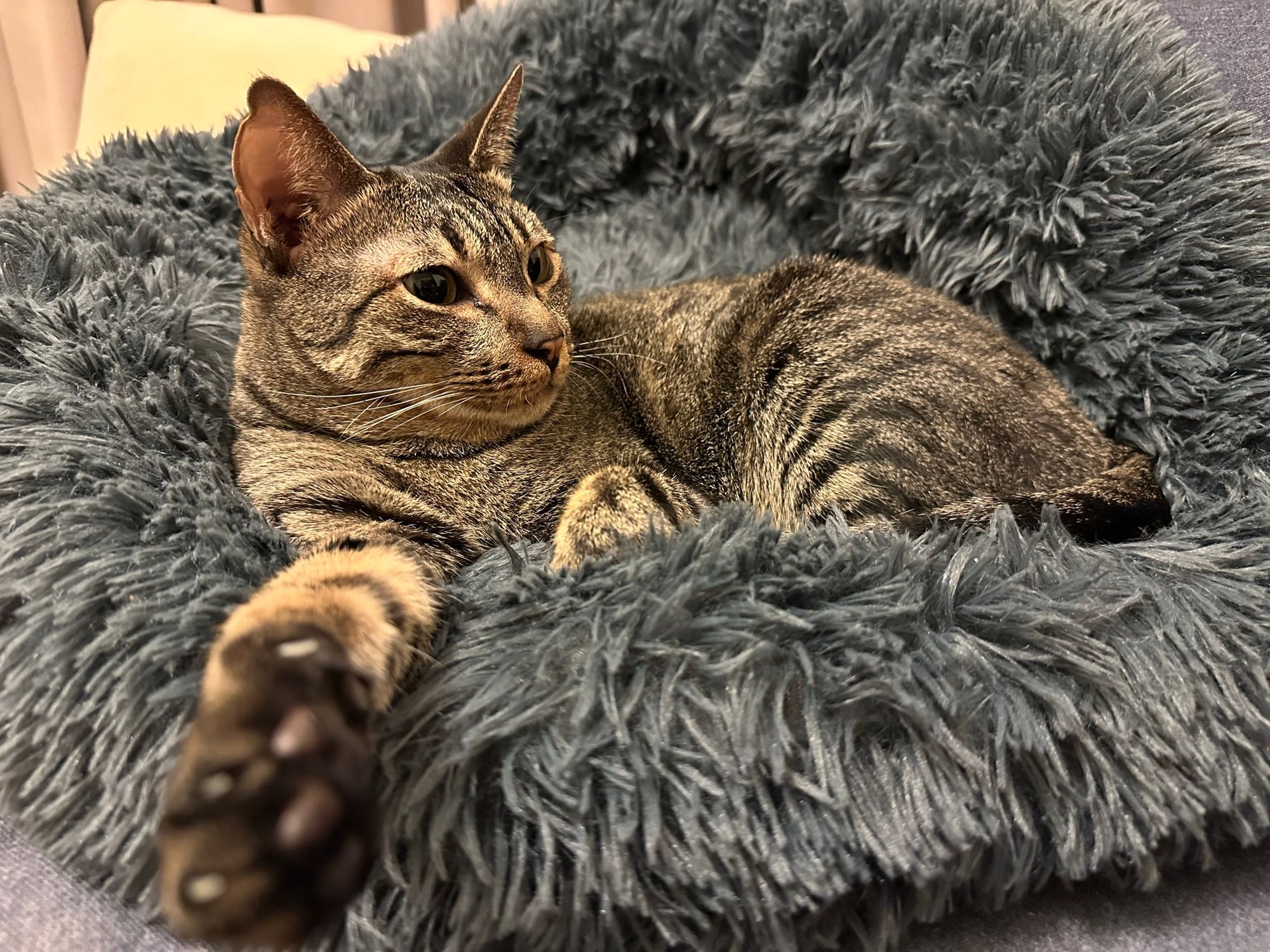 Thank you for reading this week! As always, please help me spread the word about this newsletter by sharing it widely.
We, The Citizens Newsletter
Join the newsletter to receive the latest updates in your inbox.